that was a great day out yesterday lads, so good to see the sun again.
Larry you better land this next time round cos I want to use this pic!!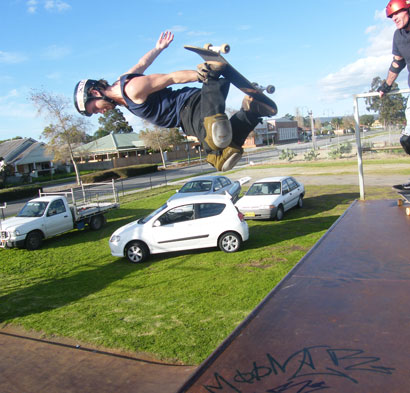 Props to Shanas who was going off and Crusty for pushing those frontside's further every time. I like that Midland ramp, was good to skate somewhere new.